According to a recent study published in the online academic journal, eLife, over 50% of cancer patients who suffered from acute COVID-19 reported long COVID symptoms as far as seven months after their recovery. Female patients were more likely to report persistent long COVID symptoms, which include fatigue, gastrointestinal problems, myalgia (muscle aches and pains), and trouble sleeping. 
What is Long COVID?
Post-acute sequelae of COVID-19 (PASC), colloquially known as long COVID, is when COVID symptoms persist for more than four weeks after contracting COVID. Whereas most people with COVID recover within a few weeks, people with long COVID can experience debilitating symptoms for months or years. Sometimes long COVID can cause long-term disabilities. 
The most common symptoms of long COVID include fatigue, fever, myalgia, and respiratory problems. Other symptoms include mental health or neurological conditions, heart and digestive problems, and more.
Research shows that 1 in 5 people between the ages of 18 and 64 may exhibit long COVID symptoms between one month and one year after contraction. That number rises to 1 in 4 in the population of 65 and older. 
As of now, it's unclear why some people suffer from long COVID and others don't. One theory is that COVID can cause organ damage, which then persists as continual COVID symptoms. Another possible cause can be post-traumatic stress disorder from the initial acute illness, which can lead to various mental and physical issues.
For people with preexisting medical conditions, it can be hard to tell whether their symptoms are due to long COVID or other causes, as we'll see in the study below. Sometimes, COVID can cause new medical conditions to appear, like diabetes or a heart condition.
Exploring the Correlation Between Cancer and Long COVID
The study published in eLife explores the symptoms of cancer patients who recovered from acute COVID. Researchers followed cancer patients who were receiving treatment at The University of Texas Cancer Center. These patients were unvaccinated when they contracted COVID between the time period of March and September 2020.
Researchers sent questionnaires to each patient for two weeks following their COVID diagnosis, then weekly questionnaires for three months, and then once a month until the end of the study in May 2021. In addition to the questionnaires, researchers analyzed patients' clinic visits, hospital readmissions, and acute cancer care center visits.
Researchers defined long COVID as persistent or new symptoms related to COVID that continued/appeared one month after the initial diagnosis.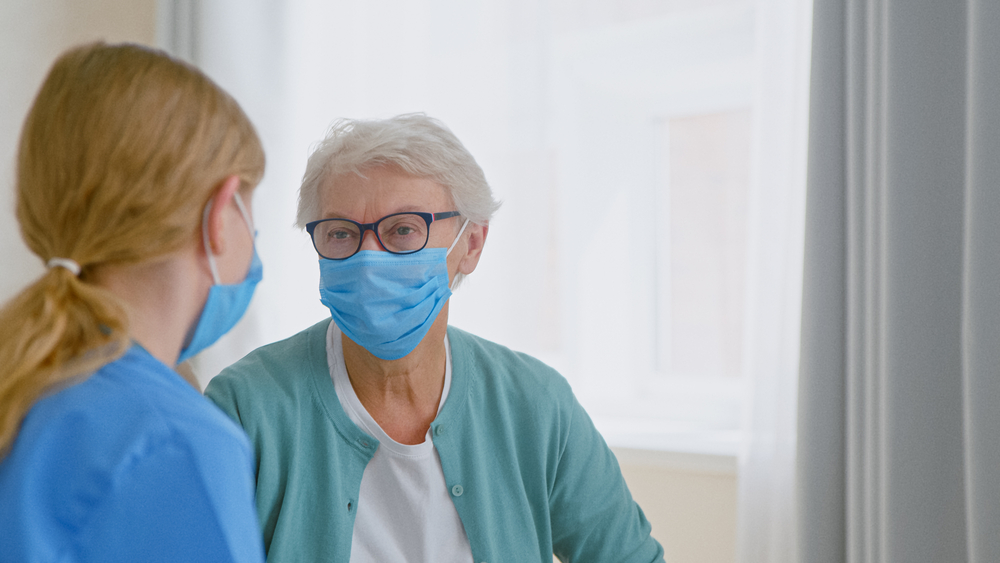 The study found that 60% of 312 cancer patients reported long COVID symptoms up to seven months after their initial COVID diagnosis. The most common symptoms were:
Fatigue (82%)
Sleep disturbances (78%)
Myalgia (67%)
Gastrointestinal (61%)
Headache and cough were other commonly reported symptoms. Interestingly, there was a large discrepancy between female and male reports of long COVID. 63% of female cancer patients reported long COVID symptoms, compared to only 37% of male cancer patients.
The study did not find an association between long COVID symptoms and type of cancer, patient age, lymphocytopenia, neutropenia, hypoxia, hospitalization during COVID, multiorgan failure, type of intervention, and severity of the disease. It did, however, find an association between cancer patients who didn't experience long COVID, and hypertension. 
Additionally, patients with relapsing and refractory cancer showed higher rates of mortality and acute COVID, but not of long COVID. Hospitalization readmissions due to long COVID totaled only 8.5% of the surveyed patients.
The question that this study couldn't answer is whether long COVID symptoms were the result of long COVID or cancer treatments, or a combination. The most common long COVID symptoms reported — fatigue, trouble sleeping, myalgia, and gastrointestinal problems — also occur in cancer patients receiving various kinds of cancer treatments.
If You're Suffering From Long COVID
If you contract COVID-19 and find that your symptoms (or new symptoms) persist for more than four weeks after your initial contraction, it's important to talk to your healthcare provider. While long COVID is relatively new and still being studied by scientists and researchers, a medical professional can prescribe tests and offer the most up-to-date and current solutions possible. 
Your healthcare provider will likely want to know:
When did you contract COVID?
When did your current symptoms start?
Have they gotten worse?
Do they affect your daily life?
Based on your symptoms and answers, your healthcare provider can prescribe any number of treatment plans. The first step is to alleviate any painful symptoms. Then there are relaxation and meditation techniques, along with general self-care recommendations. Counseling and support groups, when relevant, are also valid forms of treatment for cases in which acute COVID causes post-traumatic stress disorder or other mental illnesses.