A new study conducted at UCLA Semel Institute for Neuroscience and Human Behavior, has unveiled an ally in the fight against Alzheimer's and memory loss in women – yoga, particularly, Kundalini yoga and Kirtan Kriya. The study, led by psychiatrist Dr. Helen Lavretsky, examined the effects of yoga on older women with risk for Alzheimer's disease. Previously, Dr. Lavretsky and her team studied the effects of Kundalini and Kirtan Kriya yoga on patients who suffered from depression, and saw that yoga "had beneficial effects on… resilience and executive functioning in older adults with mild cognitive impairment… [and] a more robust neuroprotective effect… which may suggest improved memory function".
With these findings in mind, Dr Lavretsky and her team wanted to see if improved memory function found in depressed patients practicing yoga, would also apply to Alzheimer's patients. In the present study, yoga was tested alongside the standard approach of memory enhancement training (MET), to see their effects on the connectivity in areas around the hippocampus, which are closely linked to memory and learning.
The Therapy Treatments
Kundalini and Kirtan Kriya Yoga
Kundalini yoga, a distinctive yoga practice, combines breathing, chanting, singing, mantra recitation and repetitive poses in specific patterns – colloquially called "yoga of awareness". It is different from the more conventional yoga exercises since its primary focus is not on physical movement, but repetition and precision. Kundalini yoga has been investigated in numerous studies, and has proven to be beneficial. In 2017, researchers led a controlled trial that studied 81 participants with mild cognitive impairment. Participants were divided into two groups — one practiced Kundalini yoga and the other received memory enhancing drugs. The group that practiced Kundalini yoga saw both short and long-term improvement.
Similarly, Kirtan Kriya yoga integrates meditation, a mantra or chant, and repetitive finger motions, exhibited memory benefits in a 2015 study involving Alzheimer's patience. The study showed that a mere 12 minutes daily practice contributed to enhanced memory.
MET (Memory Enhancement Therapy)
This equips participants with strategies to fortify memory and recognition. In this study, MET techniques include verbal associative techniques to remember lists; organizational strategies; visual associative strategies to remember faces and names; strategies for remembering where an item was placed and recent activities; and strategies for remembering future tasks.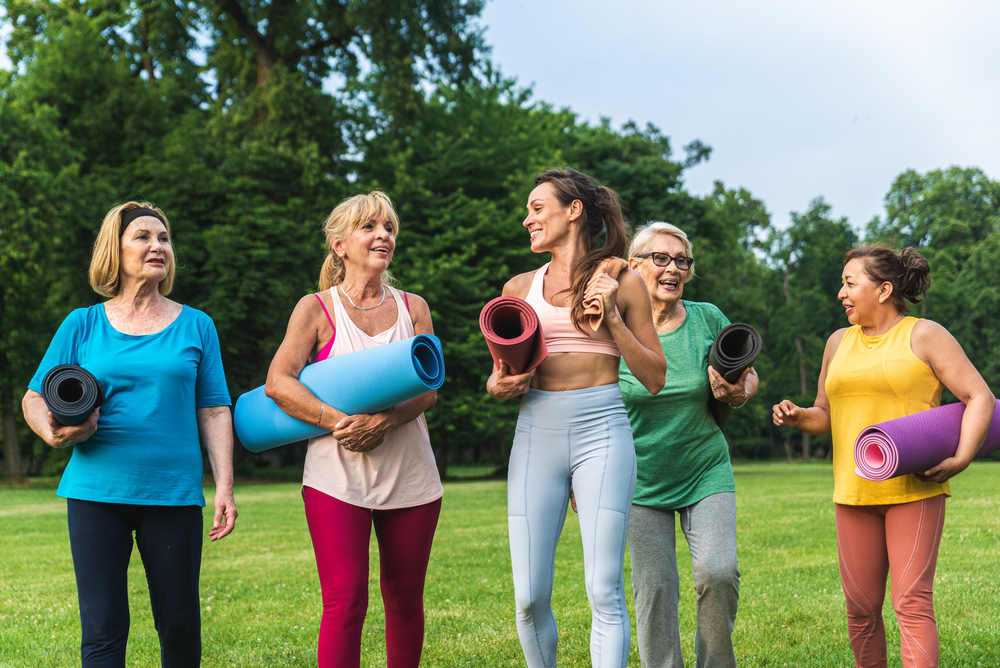 About the Study
The recent study followed 22 female participants, all part of a larger randomized controlled trial studying yoga effects on Alzheimer's risks. Each participant previously reported a decline in memory function in the past year and one or more cardiovascular risk factors. The participants were split in half — 11 engaged in yoga practice, while 11 underwent MET teachings. MET classes were led by a qualified memory training instructor, using scripted curriculum and a companion workbook developed by researchers at the UCLA Longevity Center. The mean age of the yoga group was 61, while the mean age of MET was 65. Both groups had a one-hour, in-person training session everyday for 12 weeks, supplemented by daily at-home practice sessions.
Specialized functional MRI was used in this study, since the imaging was considered more sensitive to cognitive changes, enabling researchers to better evaluate the effects of yoga versus memory training on the hippocampus. According to Lavretsky, "yoga training appears to better target stress-related hippocampal connectivity, whereas MET may better target sensory-integration subregions of the hippocampus, supporting better memory reliability." Researchers also found that yoga may have more long-term neuroprotective benefits than MET.
Understanding Alzheimer's in Women
Alzheimer's disease disproportionately affects women, with nearly two-thirds of the 6 million people aged 65 and older diagnosed being women. This discrepancy was initially attributed to women's longer life span, but now, scientists believe it is connected to biological, social, and cultural factors as well. Researchers have found disparities in neural connections between genders, which may influence memory loss patterns. Furthermore, a study showed a correlation between the risk of dementia and a woman's age at her first menstrual cycle, menopause, and other factors regarding the reproductive period.
Sociocultural factors also play a pivotal role; research has shown that women who worked between early adulthood and middle age showed slower memory decline at later ages. This underlines the significance of cognitive engagement through education and occupation in preventing or slowing Alzheimer's disease and/or memory loss.
It is important to understand the reasoning behind the high rate of Alzheimer's and dementia in women since it can provide insight on the risk factors and help implement methods for early intervention. so understanding the causes can give insights into the risk factors and help us implement methods for early intervention. The research of Lavretsky and her UCLA team shows that yoga increases brain activity in areas associated with memory decline in older women. Although not a cure, yoga emerges as a promising component of physician-approved prevention and treatment plans. As we unravel the intricate web of factors contributing to Alzheimer's, yoga stands as a beacon of hope for preserving cognitive health in older women.